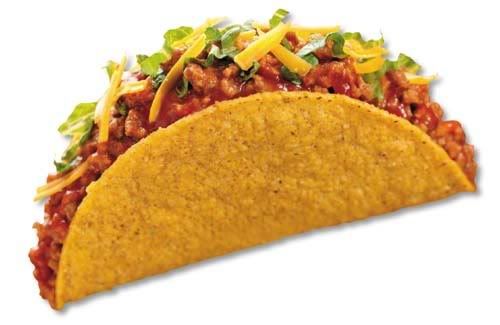 My 3 year old daughter eats more than my 5 year old son. Tuesday night was no exception.
We went to a buffet restaurant for supper. I think buffets are great when you have kids; especially when 3 and under get to eat for free.
She had already eaten 2 small plates of food and half an ice cream cone, but she wanted to have a soft taco. Her obliging Daddy got one for her.
In a couple minutes a normal situation occurred. "I have to go potty!"
She came back to the table and crossly said, "Who took my taco?!"
I had been up getting Ore* Cream Pie. [That will help me lose those 20 pounds – won't it? ]
I explained to her that the waitress had taken her plate since there was only a little piece of taco left on it.
She immediately started walking away from the table.
"Where are you going?"
"I have to go get my taco!"
She really has no idea how restaurants work.