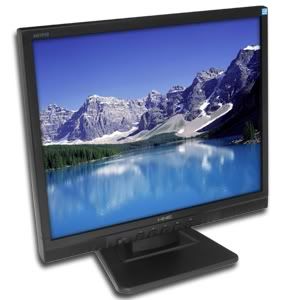 If your computer monitor is visible from your table or living room I have an idea for you.
We used to have pictures of our kids as a slideshow for our screensaver. In this apartment the computer desk is 6 feet from the dinner table so they were really watching their own pictures. A lot.
I'm not so sure how good that is so I decided to switch pictures. Plus, I got tired of hearing, "I like when we did such-and-such Mommy. Can we do that again?"
The kids and I brainstormed a list of animals to download pictures of. Now we watch and comment about all kinds of animals from possums to crocheted black sheep. It even makes better lunchtime conversation for me.
The kids like to think up new animals to add and I like to sneak in a new picture every now and then to see who notices it first.
It's got to be somewhat educational, right? Now my kids know the difference between a box turtle and a snapper. Maybe that will save a finger someday.
It's just something that Works For Me.