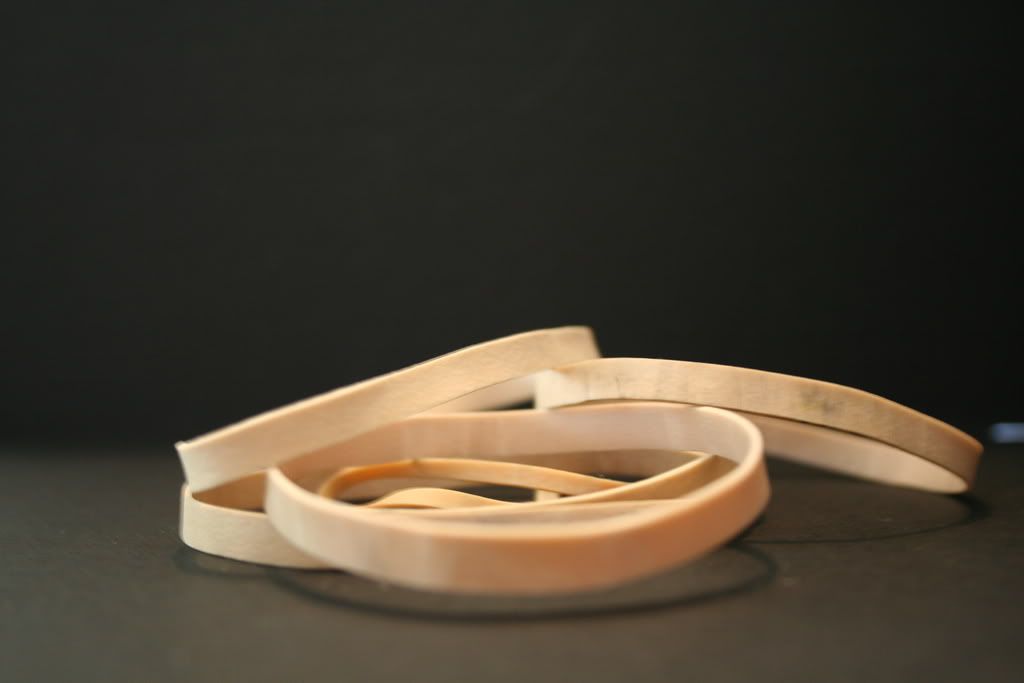 It must be rubber band season. Our house has been inundated with them and I have no idea where they are coming from. I think they are multiplying while my back is turned.
Thick ones, skinny ones, broken ones, whole…
They'll get caught in your toes, stuck in your hairbrush, wrapped around chair legs…
Beware of the shooting rubber band population.