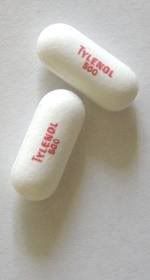 When I was a little girl I could not/would not swallow pills. To take non-liquid medicine was quite a chore of crushing and then mixing. A spoon full of jelly was probably my favorite; and I remember taking crushed medicine with peanut butter, applesauce, even a little maple syrup.
My friend wanted to help me take pills by just swallowing them with water. I'm guessing I was about 10 and she was about 13…
I had spent the night and we were doing things around her neighborhood when we ended up at her grandmother's to water plants or something. If I remember right her grandmother wasn't there and she was helping take care of the house.
So I had a headache; her grandma had medicine; and she had determination to teach me to swallow a whole pill.
She presented me with a pill and a huge glass of water. In my memory it was a really big amount of water because I didn't care much for plain water.
According to her coaching I threw the pill as far back in my mouth as I could.
"Now just drink the water." I still hear her voice in my brain.
I took two big swigs and showed her the pill.
"Throw it back in and drink some more."
I took about 4 big swigs before I opened my mouth and showed her the pill reclining on my tongue. It was now starting to dissolve.
"Just drink all the water and don't stop until it goes down."
I ran out of water and she let me spit the disgusting thing out.
I eventually swallowed pills whole when I had antibiotics, or my wisdom teeth out, or somewhere along the line when I had a prescription. I still have to be careful or I'll gag on my vitamins.
When I do I can picture my friend shaking her head at me and saying, "You really should learn how to just swallow them. It's much easier."
Sure.