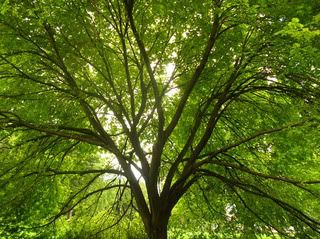 We found a good church to go to on our recent trip to Arizona. It was probably the best "vacation church" that we've been to.
The Sunday evening message was titled Propped Up or Planted, and it's really stuck in my mind.
The Pastor mentioned Demas, Paul's helper…
Philemon 1:24 Marcus, Aristarchus, Demas, Lucas, my fellowlabourers.
…who later left him.
2 Timothy 4:10 10 For Demas hath forsaken me, having loved this present world…
Many a child or young person is propped up by Godly parents, teachers, and a pastor. When those "props" are removed that young person will fall unless they are planted.
Psa 1:3 And he shall be like a tree planted by the rivers of water, that bringeth forth his fruit in his season; his leaf also shall not wither; and whatsoever he doeth shall prosper.
He also mentioned that it is not only young people that this can happen to. There are "props" of many sizes and shapes.
Are you/Am I propped up or planted?
Lord willing, my roots are down deep in His Holy Word and truths; not just spread out under a thin layer that can be brushed aside easily.