The first definition of Quirk according to Answers.com is as follows:
A peculiarity of behavior; an idiosyncrasy.
Six Quirky Things
I was tagged for this meme by Cyndi at Modern Christian Homestead.
The obligatory rules:
Link to the blogger who tagged you.
List the rules.
List your six quirks.
Tag 6 others.
~ ~ ~ ~ ~ ~ ~ ~ ~ ~ ~ ~ ~ ~ ~
Starting with the least quirky of the quirks I thought of. Probably right after I post this I will do something that will blow these quirks away….oh well…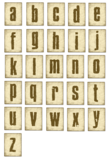 6. Alphabetical order. I'm not overly crazy with it, my spices are mixed up and my books are usually in categories by size; but if it's a typed list it really should be alphabetized.
5. Lists. Shopping lists, to-do lists, packing lists, things to look up lists, books-to-find lists, … I love lists! [I think a lot of ladies are like this, but when I told my husband that a lot of people make lists he said, "No they don't!"]
4. Clean computer desktop. It's bugging me as I speak type because I had to change the settings for the kid's game and it threw the shortcuts out of whack. They should be lined up, similar ones together, with those that haven't been used recently deleted. It doesn't matter if my physical desktop has mounds of papers balanced precariously on top of CDs while pens roll around. My computer desktop must be clean and neat.
3. Little things on glasses that sit on your nose. I think they are called nose buds. Whatever they're called, I can't stand them. Not on regular glasses or sunglasses. Do you know how much that limits my choice of glasses?!
2. Being breathed on. If I can feel breath on my skin I will move. If it's on my clothes, that's A-OK. I just don't want to feel your breath on my skin.
And my number one quirk…

1. Twirling my hair. It's probably more of a bad habit than a quirk. During high school and the early years of marriage I did not twirl my hair. Then I got pregnant and I was emotional, tired, emotional, anxious, emotional, getting big, etc. The twirling returned. It's always a piece of hair from the upper left side of my head slightly back from my ear.
~ ~ ~ ~ ~ ~ ~ ~ ~ ~ ~ ~ ~ ~ ~
Now I get to tag people! Who should my victims be? How about…
Chel at Chasing Contentment, who constantly reminds me to be happy and content.
Katy at The Country Blossom, who has a joy that shows and a knack for decorating country-style.

Janet at Daily Provision, who is great with lists and just posted a great Thursday Thirteen.
Kara at Garden Vines, who is also waiting for her new house and just started a garden blog.
Katina at Cherish the Moment, who is super busy with her kids and definitely keeps her blog true to life.
Terri, my real life friend who doesn't have a blog, just a son that gives her great blog fodder – like when he put Vaseline all over himself and her bed. 🙂 She does have a Flickr site. Terri, you can leave your quirks in the comments – if you dare.
If anyone else wants to play along just let me know and I will give you some link love.